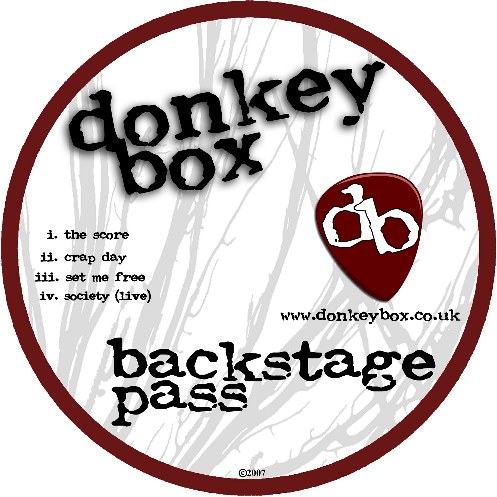 Backstage Pass is the bands first ever recorded release as a 4-track demo EP. Right click on any of the songs and click on "Save file as.." to own your own copy of the song.
You can buy a CD from CD Baby which includes full cover artwork.
The Score - Download mp3
Crap Day - Download mp3/Watch promo Youtube video
Set Me Free - Download mp3
Society Made Me This Way (Live)

Backstage Pass: Produced by Indee Rehal Sagoo, June 2007.