Influences
Vocalists:
Steven Tyler (Aersomith), Jim Morrison, Joe Elliot (Def Leppard), Axl Rose, Jon Bon Jovi, Billie Joel (Green Day), James Hetfield (Metallica), Chad Kroeger (Nickeback), Anthony Kiedes (Chili Peppers), Eric Martin (Mr. Big), Suzanne Vega, Belinda Carlisle, Britney Spears ;-)
Bands/General music:
Guns N Roses, Green Day, Metallica, The Doors, Van Halen, Def Leppard, The Beatles, Joe Satriani, Pink Floyd, Mr. Big, Queen, U2, Bon Jovi, Prodigy, Beastie Boys, Aerosmith, The Cranberries, Oasis, Goo Goo Dolls, Matchbox 20, AC/DC, Red Hot Chili Peppers, Offspring, some Bollywood, classical stuff and of course the lovely Girls Aloud and Britney Spears.
Matt likes his guitar riffs dirty and with maximum amount of filth. The founding lead guitarist of the band who was there right from the start, he is responsible for some totally mindmelting riffs and guitar solos.
Famous for making new fans on our fanclub and popular with American ladies, the man with the wah wah pedal and a guitar solo or...10 is unstoppable when he's in the groove. As long as you give him enough sugar.
Gear

BC Rich "The Batman" Guitar
Marshall Distortion Guv Pedal
Vox Wah Wah pedal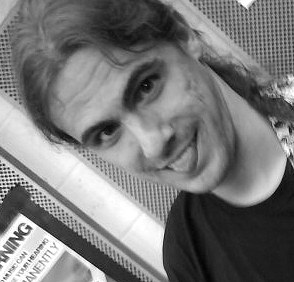 Influences
Lead Guitarists: Slash, Izzi Stradlin, Nikki Six, Steven Tyler, Kirk Hammet, James Hetfield, Eddie Van Halen.

Bands/General music: Guns N Roses, Metallica, Coheed & Cambria, Motley Crue, Red Hot Chili Peppers etc.

At 6'6" in height you cannot possibly miss this man in a crowd or sitting behind a drumkit for that matter. Totally chilled and in the groove, he's had a past as an established funk/jazz/soul drummer. And now he's blended his all round funkness with a heavy sound to let it out on the drums, even if it does means kicking it onto stage.
Greg is also famous for his stick tricks that can only be seen in the bar when you are with the band after band rehearsal, but how does he do it? Well that's his secret, and there is one way to find out, so hang out with the man that is tre cool.
Gear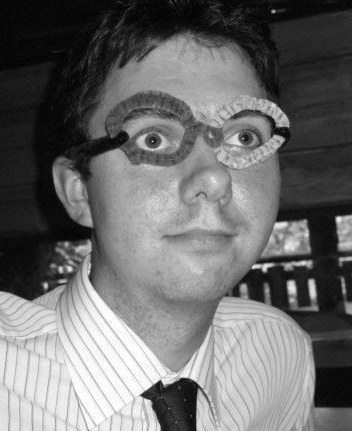 Influences
Drummers: A truly ecelectic drummer himself Greg's influences range from the whole spectrum of music, blues, rock, funk, jazz and beyond.

Bands/General music: Muse, The Killers, Snow Patrol, Razorlight, James Taylor Quartet, Jack Johnson, Morcheeba, Red Hot Chili Peppers, Kaiser Chiefs, Hard-Fi, Radiohead, Arcade Fire etc.
The band has had the good fortunes of many members in the past who have contributed to the legend and Sound of DonkeyBox. The heroes of this hall and fame are:
Graham Howard: Bass (July 2013 - December 2013)
Mateusz Buckun: Bass (June 2011 - June 2013)
Martin Ewart: Bass (September 2008 - December 2010)
Marc Shackman: Bass (August 2005 - September 2008)
James Perkins: Drums (November 2005 - February 2007)
Aaron Oliver Taylor: Lead Guitar (October 2004 - November 2006)
Michal Biniasz: Drums (June 2004 - October 2005)
Alex Horton: Bass (February 2005 - June 2005)
Tana Chandran: Bass (October 2004 - January 2005)
Adam Steineck: Bass (March 2002 - July 2004)
Michael Pidgeon: Drums (March 2002 - February 2004)
Temporary bandmates that have done the odd gig or two:
Carlos Keery Fisher: Lead guitar, Indee Rehal Sagoo: Lead guitar and drums and Nic Boinnot: Drums